Make sure you read this article before you make any decisions. The information in this article could possibly save you a lot of time and hassle.
Typically, when someone thinks about selling their house, they usually envision things like using a real estate agent, the multiple listing service (MLS), strangers prowling to your house while you may not even be home, getting low ball offers, deals falling through, and so on.
While this might be the case for traditional sales, there is a better way to sell your Des Moines house quickly and for a fair price!
What if there were a way that you could sell your house quickly, directly to professional house buyer, and have the following benefits:
No waiting for the right buyer to show up – When you sell to a professional house buyer in Des Moines, we take care of all the details. Since you are selling to us, there is no need to worry about finding a buyer.
No commissions to be paid to a real estate agent – Since you don't need to hire a real estate agent, there are no commissions to be paid. Commissions average 6 to 7% of the total purchase price of the house. When you do that math, it can cost you tens of thousands of dollars just to have someone help you with the paperwork. This is NOT necessary when you sell to a professional house buyer.
No closing costs – When you sell to a professional house buyer like us, we cover all of the costs so you don't need to worry about paying anything out of pocket.
No marketing costs – Since there is no marketing of the property involved when you sell to professional house buyers, there will be no associated marketing costs. Save that money for your move!
No more wasting time and money on cleaning and preparing the property – When you sell a house to a traditional buyer using a real estate agent, they expect you to have the house spotless all of the time, so strangers can walk through and view it. When you sell to professional homebuyers, we buy as-is so you don't need to worry about cleaning or preparing a thing!
No worrying about those repairs – Buyers don't want a house that needs repairs. They want everything in tip top condition. When we buy your house, you can sell it to us as is, we are looking forward to any repairs needed since that's what we specialize in!
No need to prepare the house – Preparing a house to be listed on the MLS is a daunting task. The real estate agent will be very strict on making sure specific things are done before they list the house for sale. When you sell to a professional house buyer, you don't need to do a single thing! We handle everything and by the house in as is condition.
No more worrying about the next mortgage payment – If necessary, we can take over your payments until the closing is complete. You don't have to worry about where you're going to scrape up your next mortgage payment, especially when you can use those funds for moving.
You have the ability to close on the date of your choice and walk away – When you sell your Des Moines House to us, we can pay a fair price and close on the date of your choice. This makes it really easy for you, since you can plan your move accordingly and we are more than happy to work with you on the perfect date.
Enjoy a calm sense of completion, knowing that you are finished with the house – Since we will handle everything and take all of the stress away from you, you can have complete peace of mind knowing that everything is taken care of in a professional manner.
Our 3-Step House Selling Process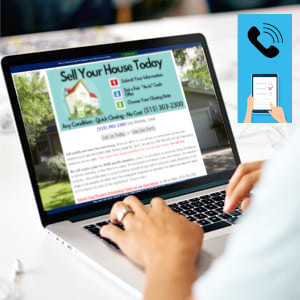 1.

You Call Us or Submit Your Information Online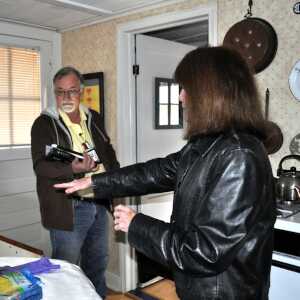 2.

We Schedule a Visit with You at Your Property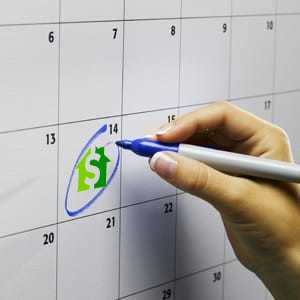 3.

You Choose a Closing Date to Receive Your Funds!
If you want to learn more about the best way to sell your house in Des Moines, contact us right now by calling (515) 303-2300, or you can fill out our fast response form right here.
Why use an agent and have to wait, while strangers roam through your house, only to drive away uninterested, heading to the next house of many that they are looking at that day?
Sell your house fast, for a fair price, to a professional house buyer! Call us today! (515) 303-2300